As I approach my graduation in about a month, I've been feeling a bit reflective. Here are the 10 things that I can definitively say I've hated about college.
The broke college student life. It's no joke, y'all.
2. Having to juggle multiple jobs and a full course load because of said broke-ness.
3. Constantly being stressed about my grades. If my GPA dropped too low, I would have lost my scholarship. Or risked not graduating on time. Either way, even more student loan debt.
4. Gaining weight. You know, because of the stress.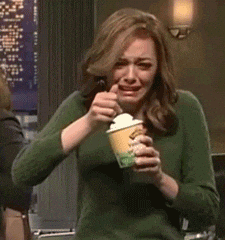 5. Watching my health decline as I subsist purely on coffee and adrenaline.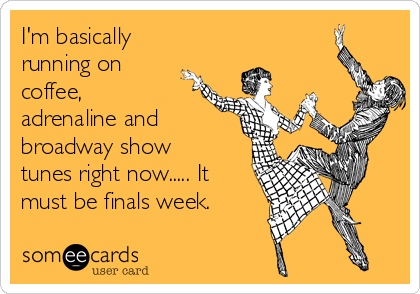 6. Losing 99% of my friends and never having time to make more. Seriously, my social circle is so small now. But quality>quantity, right?
7.Having an increasing number of panic attacks each semester.
8. The fact that I wasted hundreds of dollars on books that I never even opened. Of course, the buy-back value is practically $0.
9. Being kicked out of my lovely freshman dorm and forced to live in the crappiest apartment building ever built.
10. The fact that even though I hate so many things about college, I'm incredibly grateful that I got the chance to go here. I've met some wonderful people, had some amazing opportunities, and been able to pursue my passions. I may be broke and exhausted, with few friends and a lot of anxiety, but I am in love with the person that I've become. I wouldn't trade that personal growth for anything.